In:

Posted By:

webmaster

Comments:

0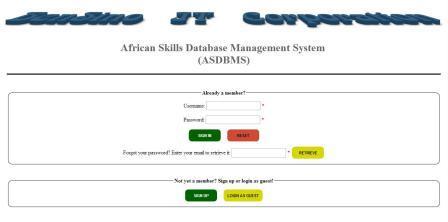 African Skills Database Management System (ASDBMS) is a data center that takes an inventory of skills developed by all Africans who are willing to contribute to the development of the beautiful continent. It originally satisfies the business needs of Comergence by centralizing all its members' contact information from all organizations into one database management system. Its members can also register their skills and accomplishments with ASDBMS so that other organizations can utilize their abilities wisely. At the end, the benefits provide by the system is to make searching easier and reduce the time to reach any one. It also enhances human resource management daily activities especially fulfilling internal position.
The design document of ASDBMS (asdbms.pdf) includes all major software engineering life-cycle steps such as requirement elicitation, architectural style, testing and implementation, and quality assurance. It did not described the maintenance of the application and can be downloaded below. You can also try out the application here and it is accessible from most mobile devices.
Any questions regarding this document should be addressed using the contact form in the "Contact Us" section and only critics and comments about the design documents and the application itself should be posted here.
English